LAIF contributes to increasing access to water in the communities of Portoviejo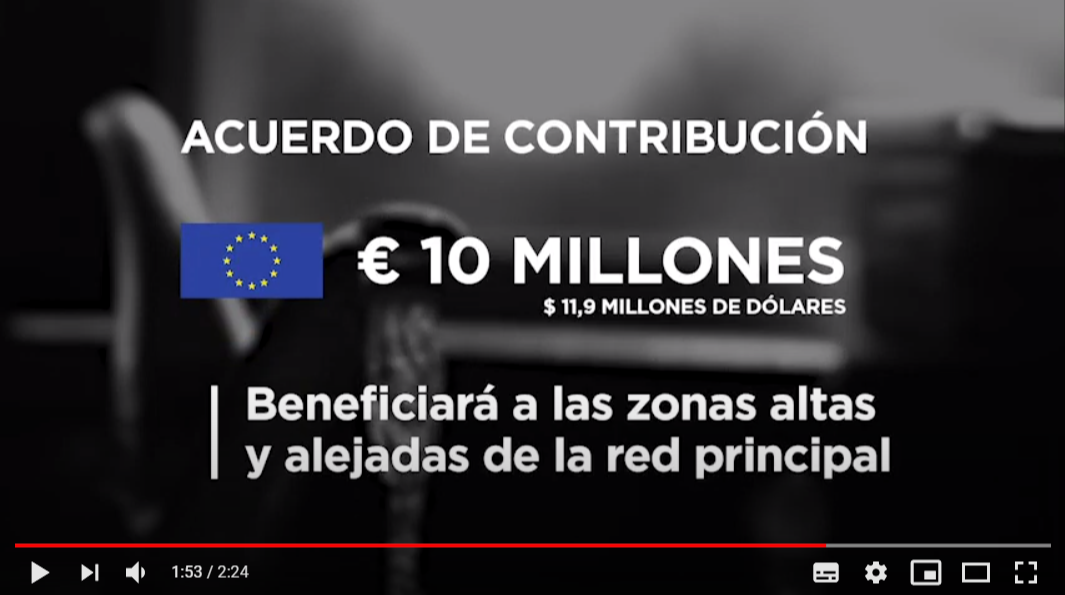 The project that will provide potable water and sewerage to rural communities of Portoviejo, Ecuador, receives financial support from the European Union, through LAIF.
It is considered one of the largest and most ambitious social development and infrastructure projects in Ecuador, which will benefit more than 55 thousand people who have lived outside these basic services.
This work will contribute to the achievement of a series of Sustainable Development Goals (namely 3, 5, 6, 11, and 13) and to strengthen Ecuador's resilience in the face of pandemics such as Covid-19.
The materialization of this transcendental project occurs through a multilateral credit operation that amounts 122 million dollars: 10.4 million euros (11.9 m USD) from LAIF, 28 million dollars from the Inter-American Development Bank (IDB), $ 60 million from the European Investment Bank (EIB) and $ 20 million from the Spanish Agency for International Development Cooperation (AECID).
The EU Ambassador to the European Union to Ecuador, Charles-Michel Geurts said: "Alongside this loan, the European Union will also contribute with a EUR 10.4 m grant via the LAIF (Latin American Investment Facility) which will allow the provision of technical assistance for the contracting process, financial management, technical supervision, social and environmental follow-up; the construction of sustainable small water and sanitation facilities for dispersed rural communities; strengthen water and sanitation systems for PORTOAGUAS and improve health conditions in residential areas for the most vulnerable families. This project is an excellent example of international cooperation, at a European level with the EIB, AECID and LAIF; as well as at a regional level with the IDB. It's only by joining forces we will be able to face the challenges that Ecuador is experiencing."